Gepubliceerd op 01-05-2020
A ceramic coffee set commissioned by Zuiderzeemuseum Enkhuizen. Based on our previous research and projects for the museum, we have been asked think of ways to serve coffee in the museum that would fit with the context of their museum.Taking this as a starting point, we developed Zuiderzee Coffee: 'slow coffee', brewed with modern techniques but based on the old brewing customs. Energy was scarce in olden days and therefore cooking was often combined with other household activities.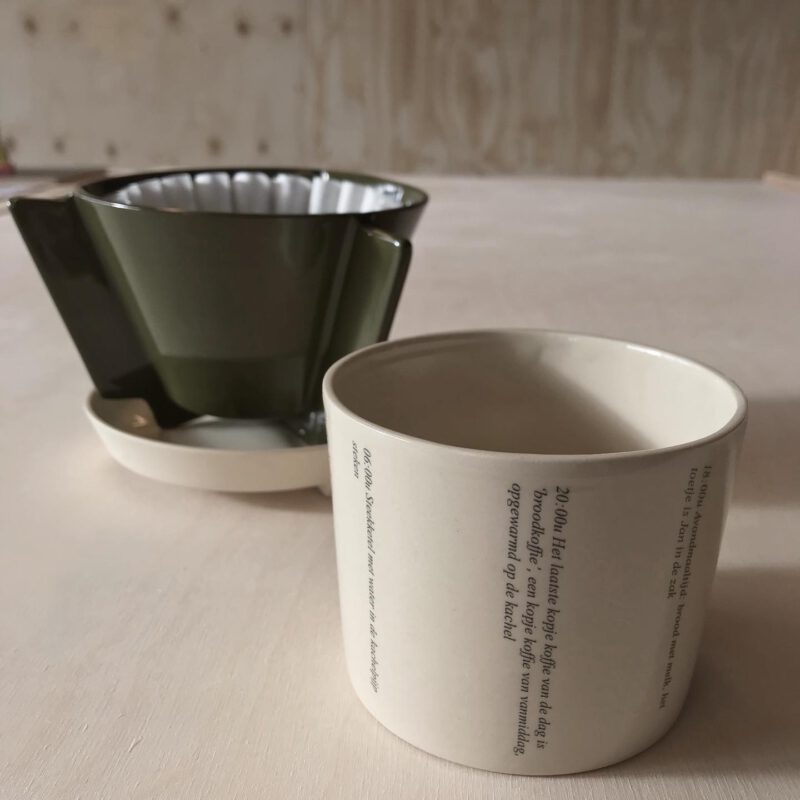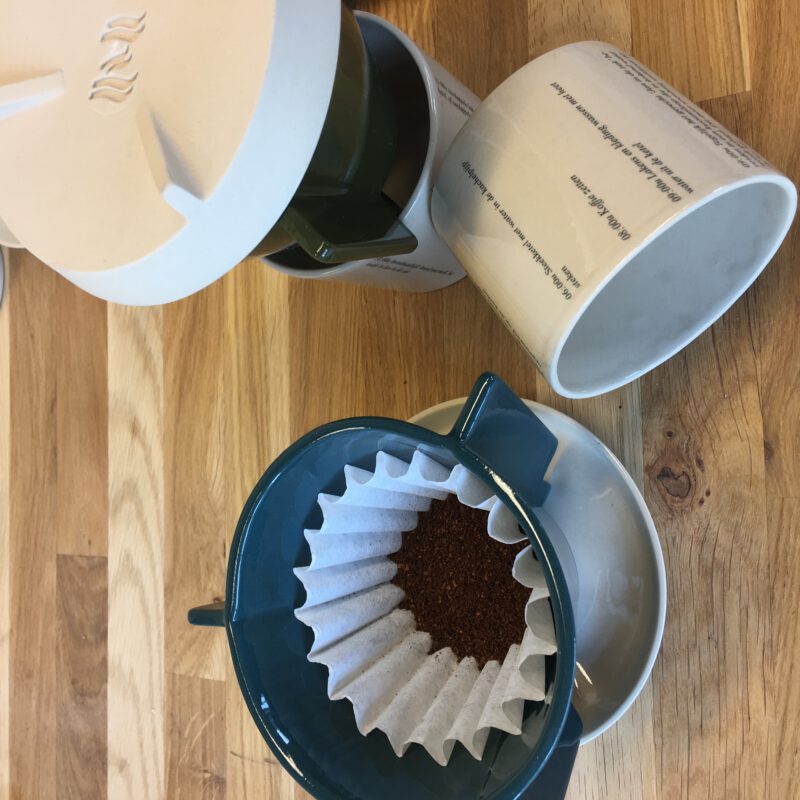 The mug indicates how hot water used to dictate the clock: from getting up early to make sure there even was hot water to defining the times when food was ready to eat. All household chores involving hot water -such as laundry or mopping the floors- had their designated times on this clock as well.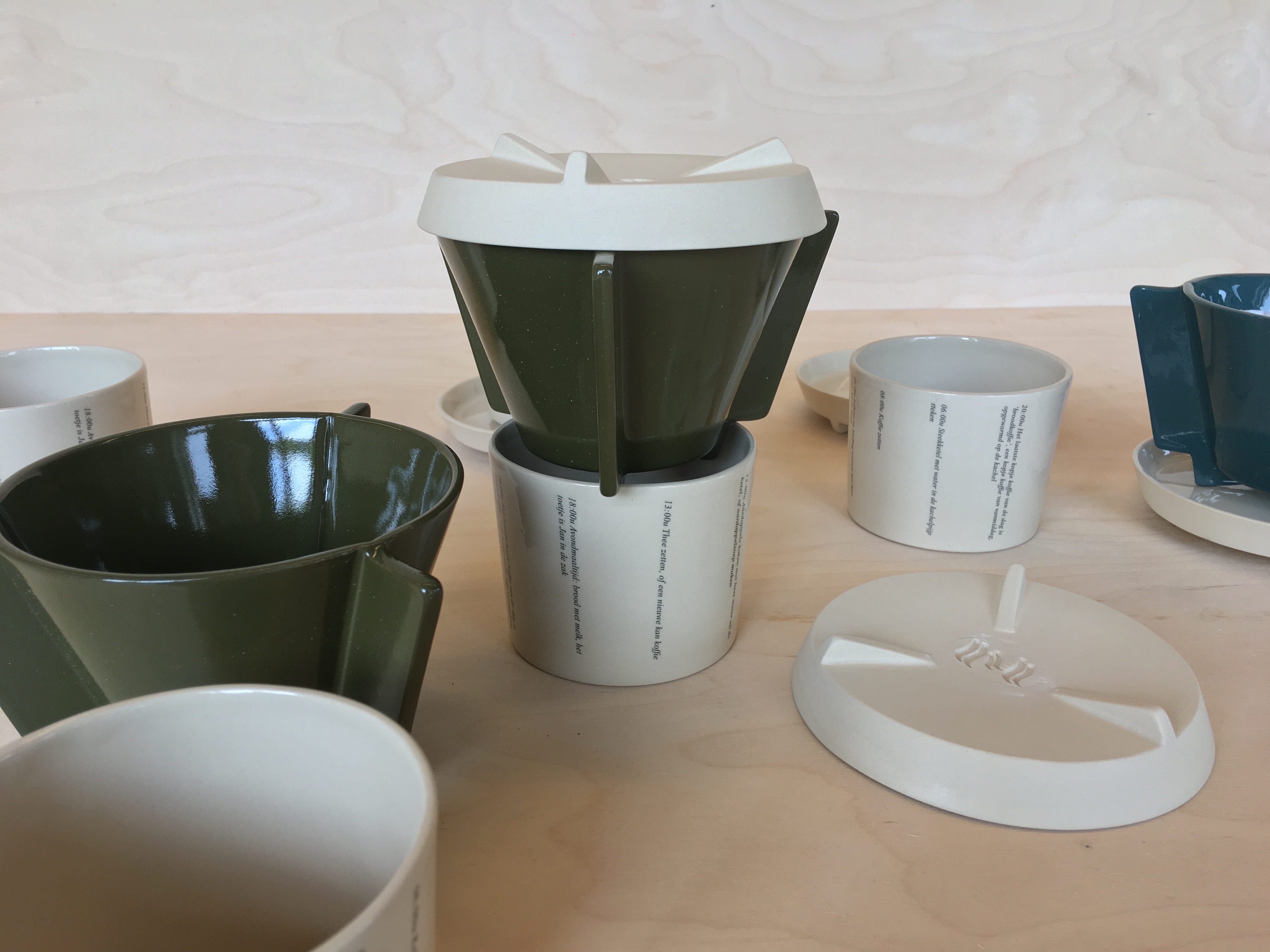 The set consists of a filter holder, a mug and a saucer. Stacked on top on each other they somewhat resemble a stove. Once the water has dripped all the way through the filter, the filter holder will be placed on the saucer and the coffee is ready to drink.