Gepubliceerd op 23-07-2021
The faba bean is a crop which has been grown in The Netherlands for centuries. Yet very few consumers are familiar with faba beans. Faba beans are a healthy source of plant-based protein, they require no fertilizers, are better for the soil and biodiversity and they do well in the Dutch climate. For Meatless, a company that specializes in creating textures of plant-based proteins for vegetarian/vegan products, we have developed a packaging concept to introduce the faba bean to consumers.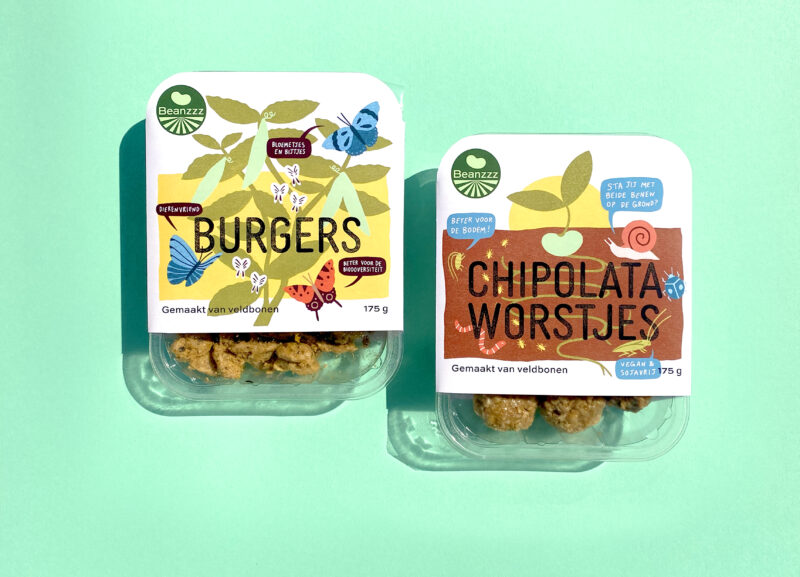 A series of conceptual packages as 'speed dates' with the faba bean: get to know its different personalities like the animal lover, or the muscle man.
For each benefit of the faba bean a package was created: the animal lover introduces biodiversity, the one with both feet firmly on the ground tells you about the benefits for the soil, the muscle man addresses the healthiness of faba beans, while the Dutchie elaborates on the Dutch heritage of this crop. On the back of the pack a small introduction of the faba bean combines all these beneficial factors.
The result is a playful and attractive packaging that will appeal to consumers and stand out in the supermarket.